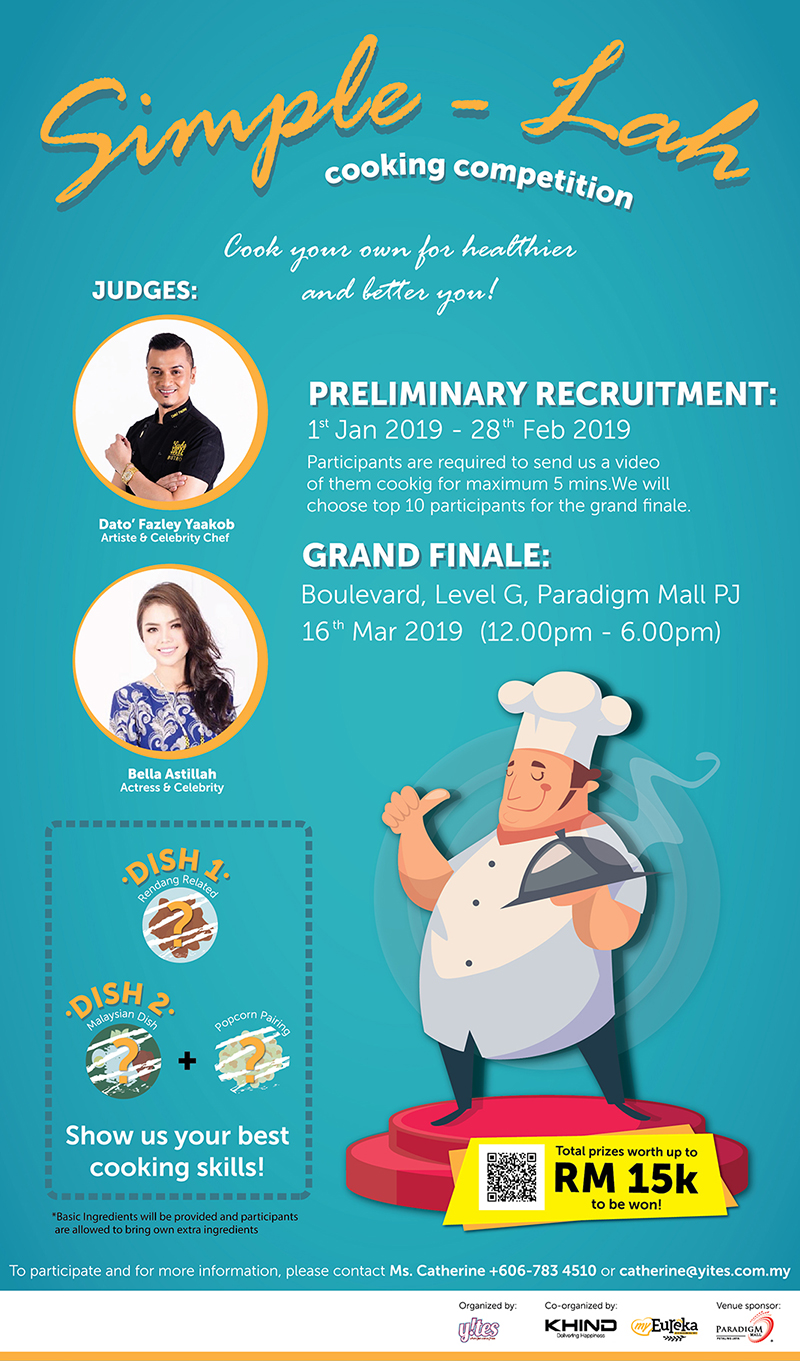 Available Now
Boulevard, Level G
Calling all University Students and Young Adults! It is time to bring out the Master Chef in you!
Simple-Lah Cooking Competition is happening on the 16th of March, 2019 in Paradigm Mall Petaling Jaya. Co-organized by Khind Malaysia and Eureka Snack, this competition shall bring out the best Chef and the best Malaysian in you!
Judged by our very own celebrity chef, Dato' Fazley and actress, Bella Astillah, it is the best experience you could ask for!
Stand a chance to win prizes up to RM 15,000 and participation is absolutely FREE OF CHARGE! So, what are you waiting for? Register yourself and share it around!
Register now at http://bit.ly/2sjKZxJ
For more information, please visit our Facebook Page "Simple-Lah Cooking Competition" or call/sms/whatsapp +601111643467 (Apple) or email to apple.yites@gmail.com.
*Terms and Conditions apply