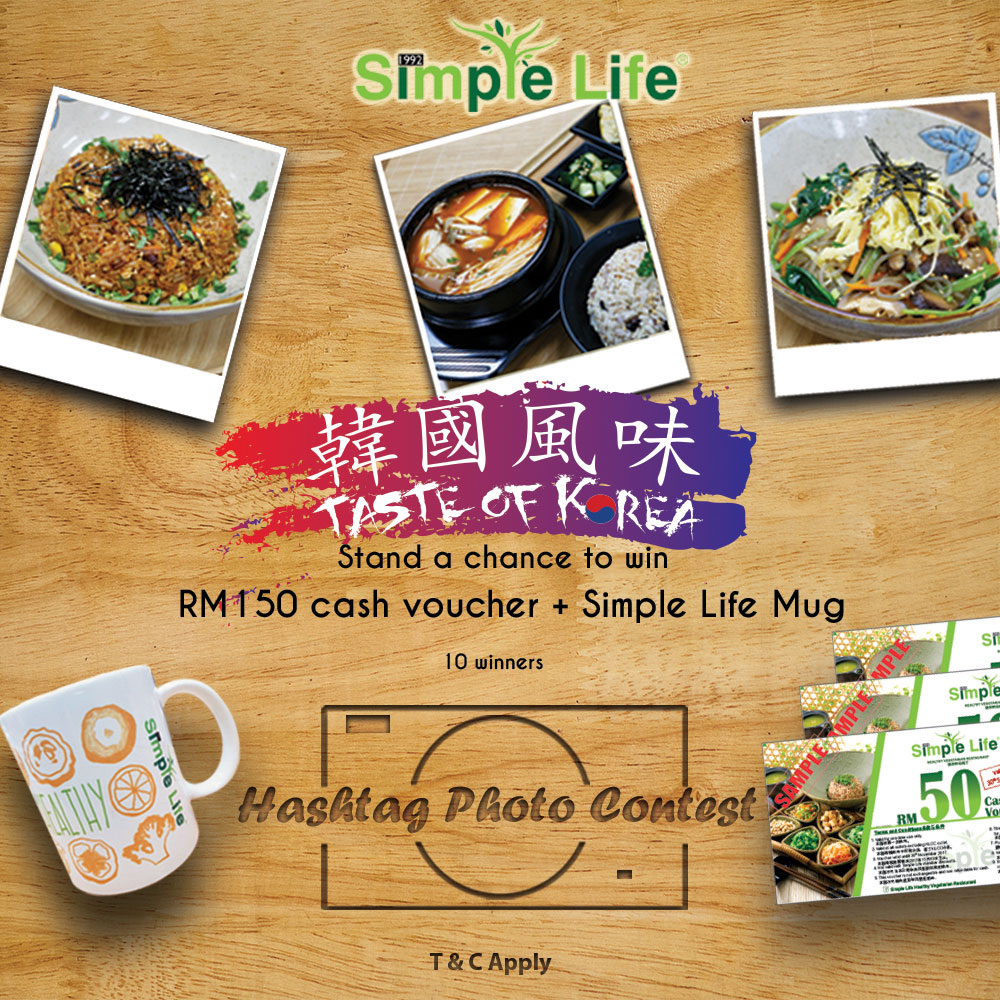 18 Mar - 18 Apr
Lot 29, Level LG
Stand a chance to win a RM 150 Cash Voucher AND our Limited Edition Simple Life Mug (x10 winners) with just 3 simple steps!
🎉🎉Steps to win:
1) Dine-in, and be sure to take a photo/video of you enjoying our new "Taste of Korea"🇰🇷 promotion set.
2) Upload and post the photo/video on your FB or Instagram (set photo as public).
3) Remember to include #sltasteofkorea #slcontest #simplelifemy
T&C apply :
*Hashtag Photo Contest is only for Simple Life customers.
*There will be a total of 10 winners for this contest. Each winner will receive 3x RM50 Simple Life Cash Vouchers and 1x Limited Edition Simple Life Mug.
*Contest runs from 18th March 2019 - 18th April 2019.
*Winners will be announced through our Facebook and Instagram on 25th April 2019.
*Winners require to contact Simple Life through either Facebook or Instagram to arrange prizes pick-up location.
*Winners require to collect their prizes at the Simple Life outlet arranged prior and collection should be made no later than 30th April 2019.
*Simple Life reserves the right to change these terms & conditions at any time without prior notice.