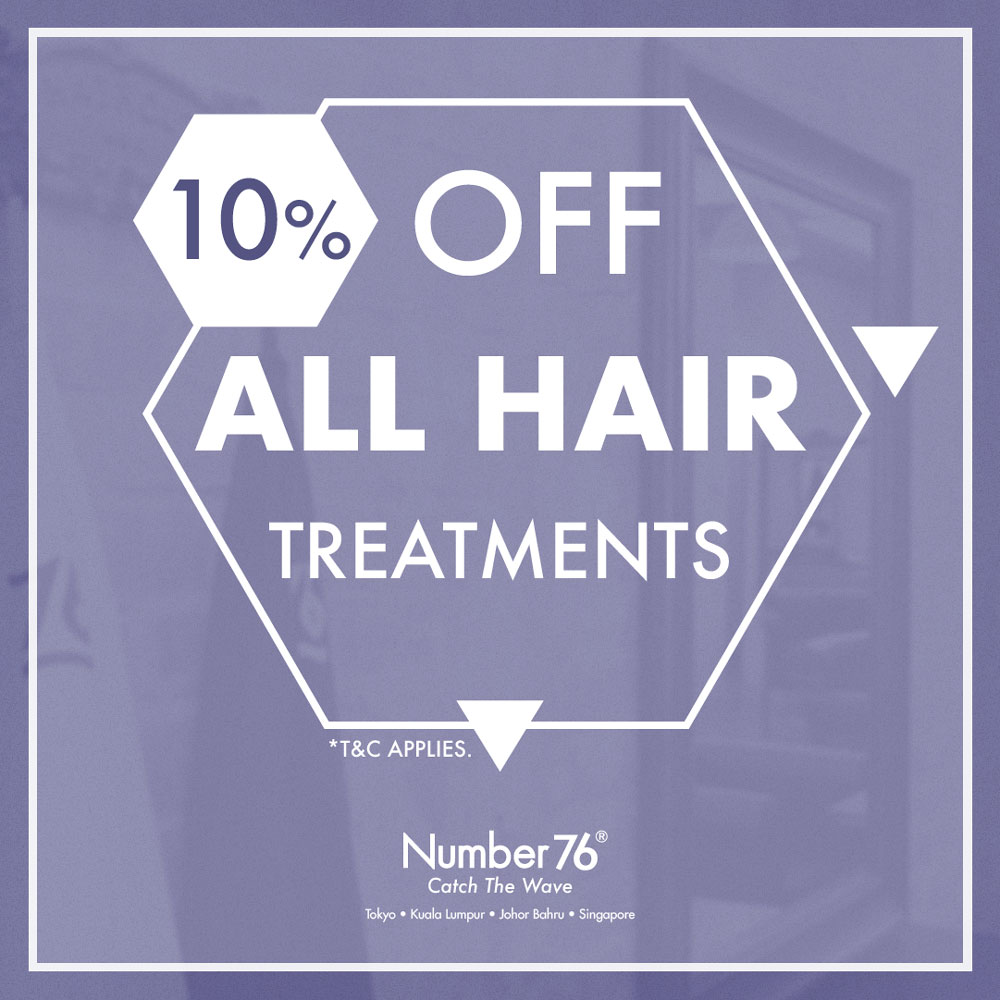 Available
Lot 59&60, Level 2
Hair became damaged and frizzy after chemical services? WORRY NOT! We got you cover for all these problems.
It's time to treat your hair right! Enjoy 10% OFF ALL Hair Treatments exclusively at Number76 Hair Salon!
Make sure your hair looks silky smooth every day and be ready for any occasion!