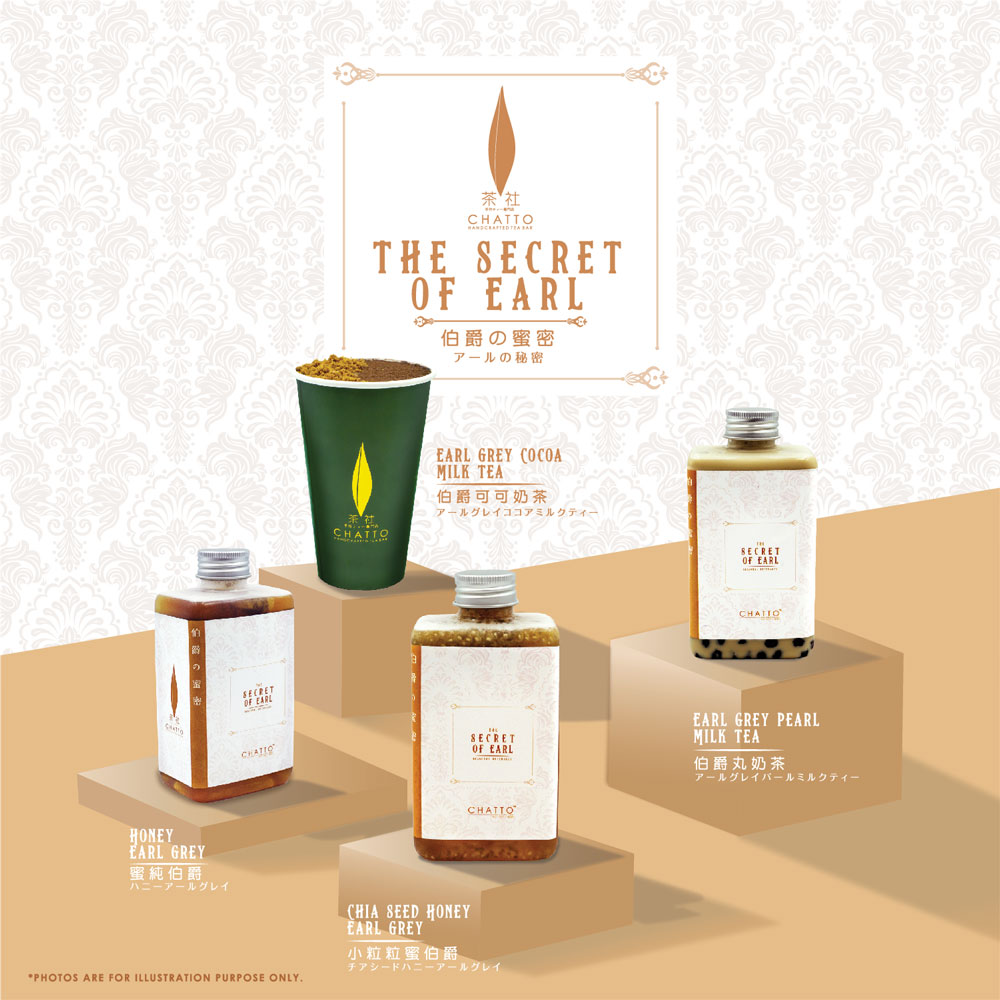 Available
Lot FK-12I , Level 3
Chatto new series bottled drinks 《The Secret of Earl》awaiting you!
The cool refreshing 【Chia Seed Honey Earl Grey】, replacing fructose with honey and chia seeds added, upgrading to another healthier level.
【Earl Grey Pearl Milk Tea】The fragrance of earl grey, being filled up in a bottle, looks so unique for Instagram.
A special recommendation for 【Earl Grey Cocoa Milk Tea】. Chatto's thick cocoa is always the favorite of all. Adding it in earl grey milk tea, the fragrance will not be covered, yet matching well.
If you are a member, reuse the bottle in Chatto and get an extra 500 Genki!
*Bottled drink does not include Earl Grey Cocoa Milk Tea.
Good news! Chatto is giving out promotion on 《The Secret of Earl》series drink, just spend RM6.90 and you can have it. Check out more on @Chatto – Handcrafted Tea Bar Paaradigm Mall JB.
Reveal 《The Secret of Earl》 in Chatto, 3rd Floor, Paradigm Mall JB!