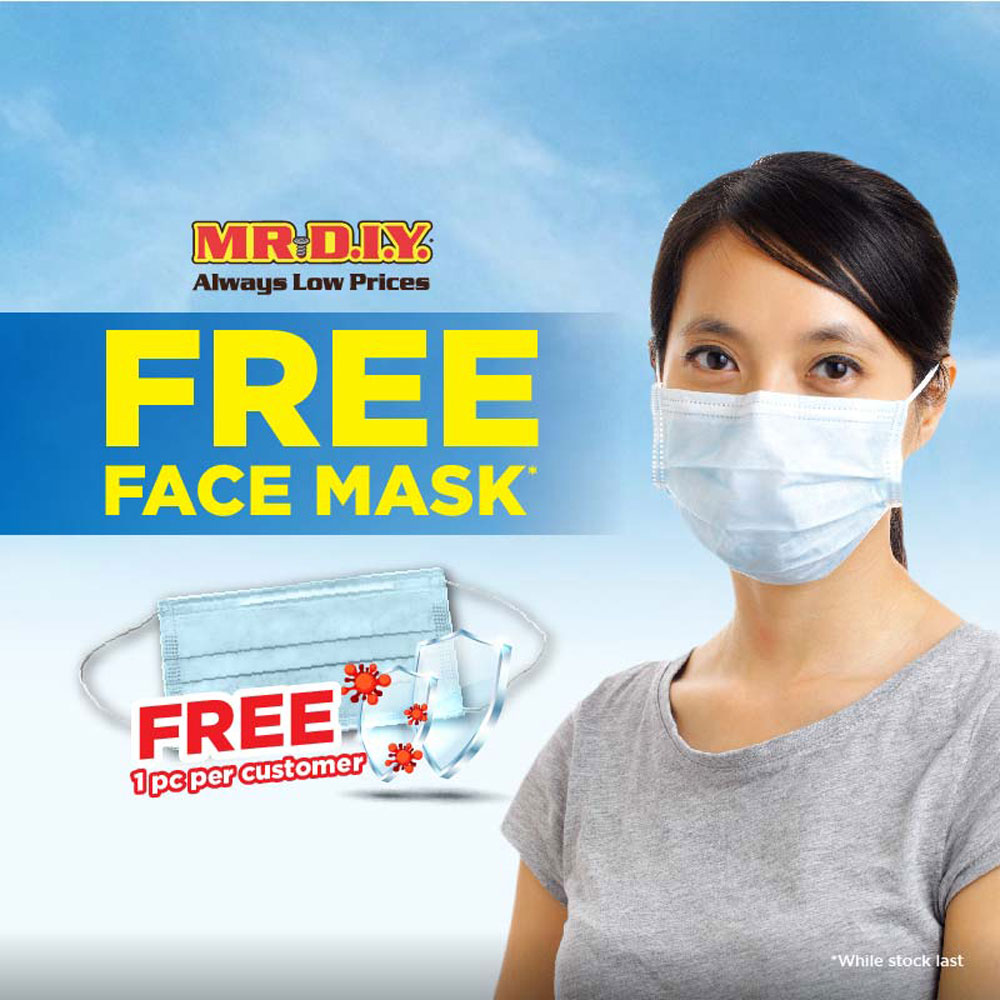 Available
Lot 23A-31, Level 1
MR.DIY is giving away 1 pc of face mask for FREE. Available at all MR.DIY stores nationwide.

With the recent 'Wuhan Virus' Outbreak, the government has taken a strong countermeasure in preventing the virus from spreading.
However, as individuals– we still need to protect ourselves to prevent infectious disease.

Please remember to:
1. Avoid crowded places
2. Drink plenty of water
3. Wash your hands with soap
4. Wear a mask at all times if you are outdoor

Stay safe and healthy, everyone!

We are giving away 3.5 million pcs of face mask nationwide!
It will take some time to accommodate the face masks to all of our stores, so please be patient because more stocks are coming in soon!
Visit MR.DIY's Website (www.mrdiy.com), Facebook (@mrdiy2u) or Instagram (@mrdiy2u) today find out more.