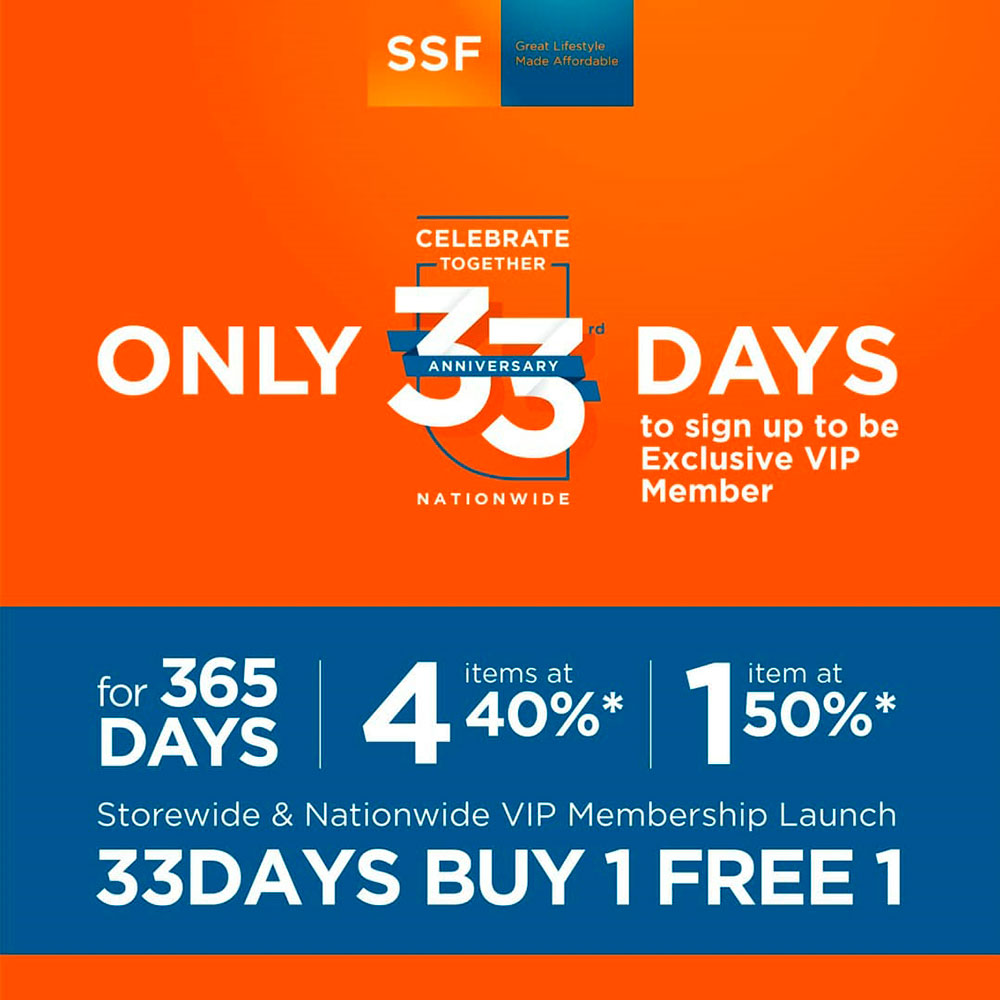 3 Mar 2020 - 4 April 2020
Level B, Lot 11 - 22
From 3.3 to 4.4.2020, all of you get to register as our SSF VIP members to enjoy BUY 1 FREE 1 in All showrooms on All items with no limit of purchase quantity.
Not only that, one full year of 4 items 40% off and next 1 item 50% off for VIPs upon registration.
Visit any of our showrooms to feel and see our products. For you, your spouse, your kids, your friends, your house, your office, your baby rooms, your property........
For more info: https://ssfhome.com/buy-membership/
#ssf #greatlifestylemadeaffordable