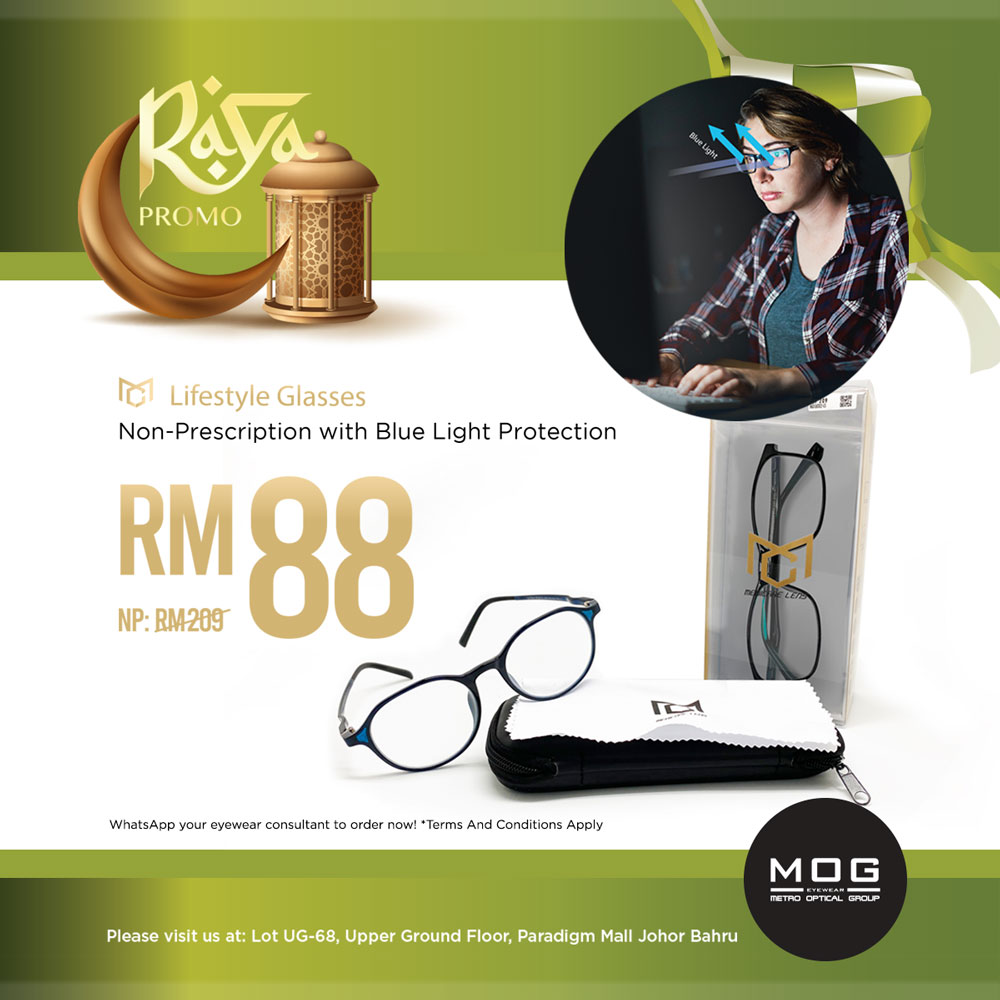 Available
Lot 68, Level UG
We are ready to serve your vision needs starting from TODAY!
Excessive screen time and exposure to harmful blue light can not only cause irreversible damage your eyes but also:
(i) induces headaches
(ii) aggravate eye fatigue
(iii) result in poor sleep quality
Therefore, we're here to introduce a solution to reduce these symptoms to protect your eye-health while on your digital devices!⠀
⠀
Visit us at MOG Paradigm Mall JB for more!
Take care, stay safe & we look forward to serving you soon!
#MOGeyewear #rayadeals #shopsafe #stayprotected #ultem #bluelight #lifestyleglasses #weareopen