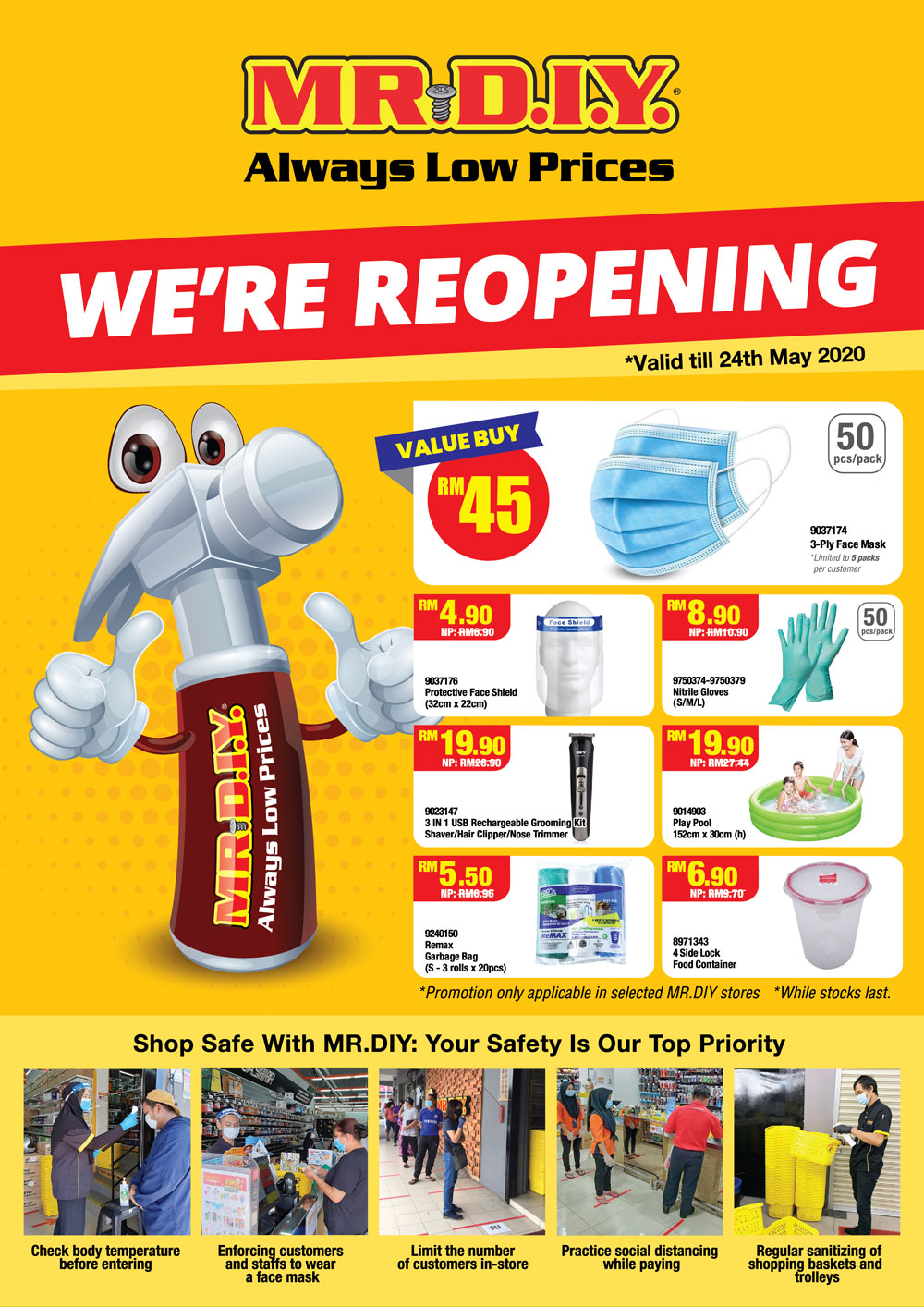 Now - 24 May
Lot 23A-31, Level 1
MR.DIY is reopening and great promotion awaits you with more than 30 essential products on discounts!
You can now 'Shop safe with MR.DIY' and get face masks, face shields, gloves, and other essential products for your family's needs.
Hurry, this promotion is only available until 24 May 2020 at selected MR.DIY stores, while stocks last.
Stay connected with us by visiting MR.DIY's Facebook (@mrdiy2u) or Instagram (@mrdiy2u).
Practice social distancing, stay home, and stay safe everyone!
#mrdiy #alwayslowprices #mrdiycares