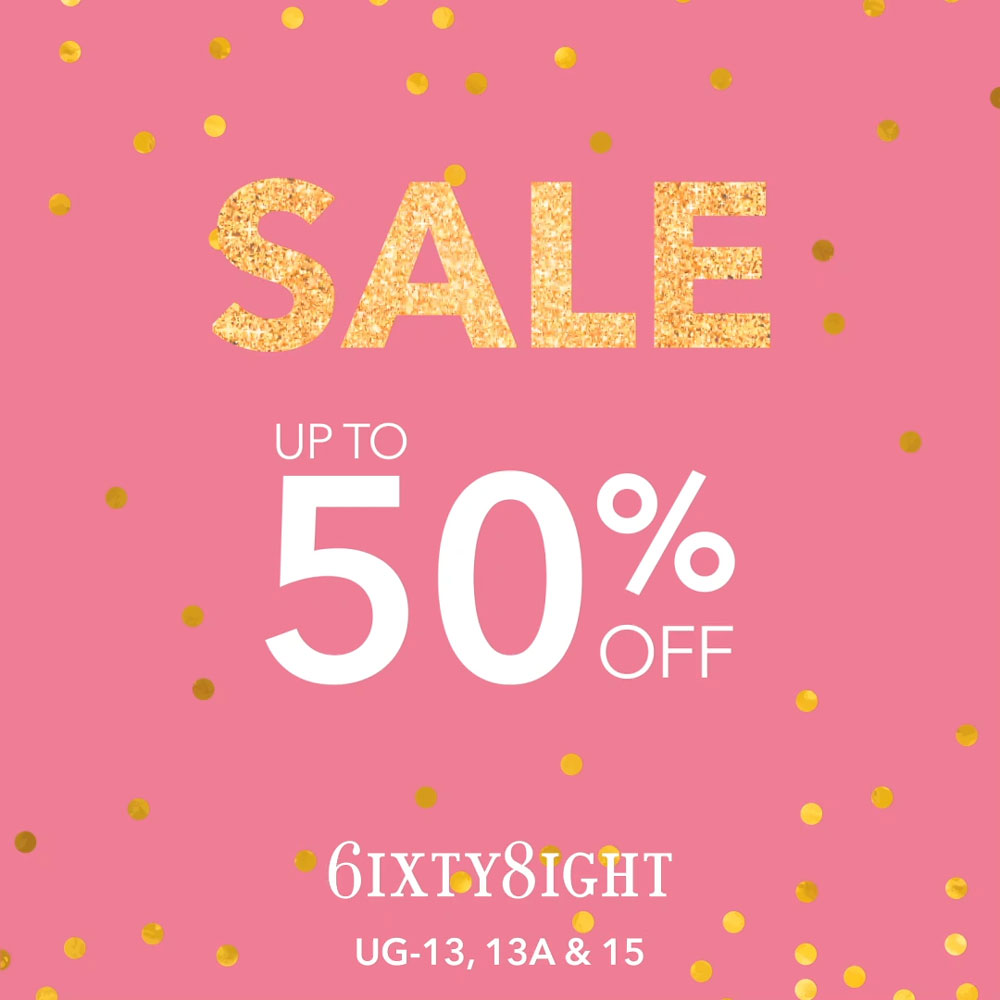 Available
Lot 13, 13A & 15, Level UG
SALE! SALE! SALE! ENJOY YOUR FAVOURITE ITEM WITH 6IXTY8IGHT NOW!
WALK IN TO THE OUTLET LOCATED AT LEVEL UG. WE ARE HAVING..
SALE UP TO 60% OFF , INSTORE & ONLINE
BRA as low as RM23
PANTY 5 for RM58
SOCKS 3 for RM23
HOMEWEAR from RM23
GRAB NOW WHILE STOCKS LAST!