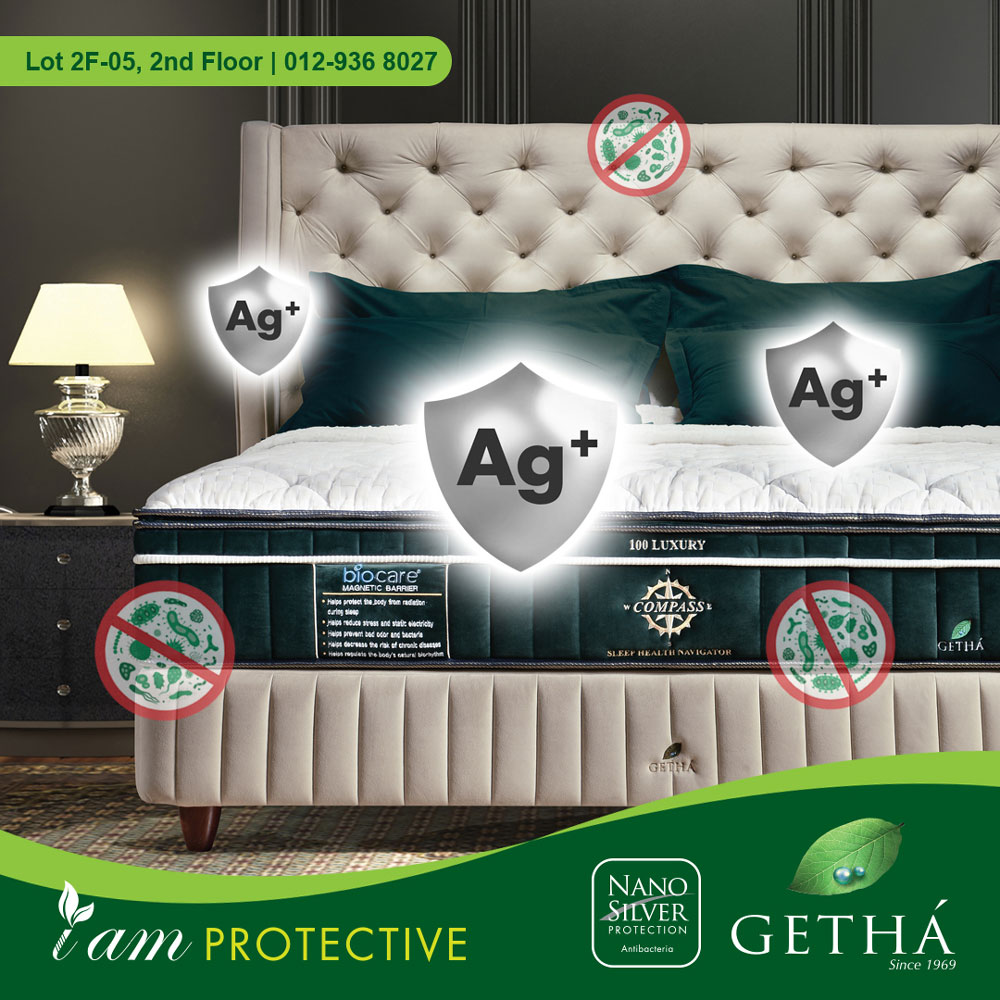 Available
Lot 05, Level 2
THE FIRST BIOCARE MATTRESS IN MALAYSIA
Getha's latest innovation – The COMPASS Luxury series is the FIRST in Malaysia to provide a solution to Electro-Magnetic Field (EMF) pollution.
Scientific evidence has shown that EMF radiation affects sleep negatively, long periods of exposure to EMF radiation can be dangerous to our health as it threatens our immune system, leading to health problems.
Visit Getha at Paradigm Mall JB and get additional 1pc Latex Bolster when purchase mattress.