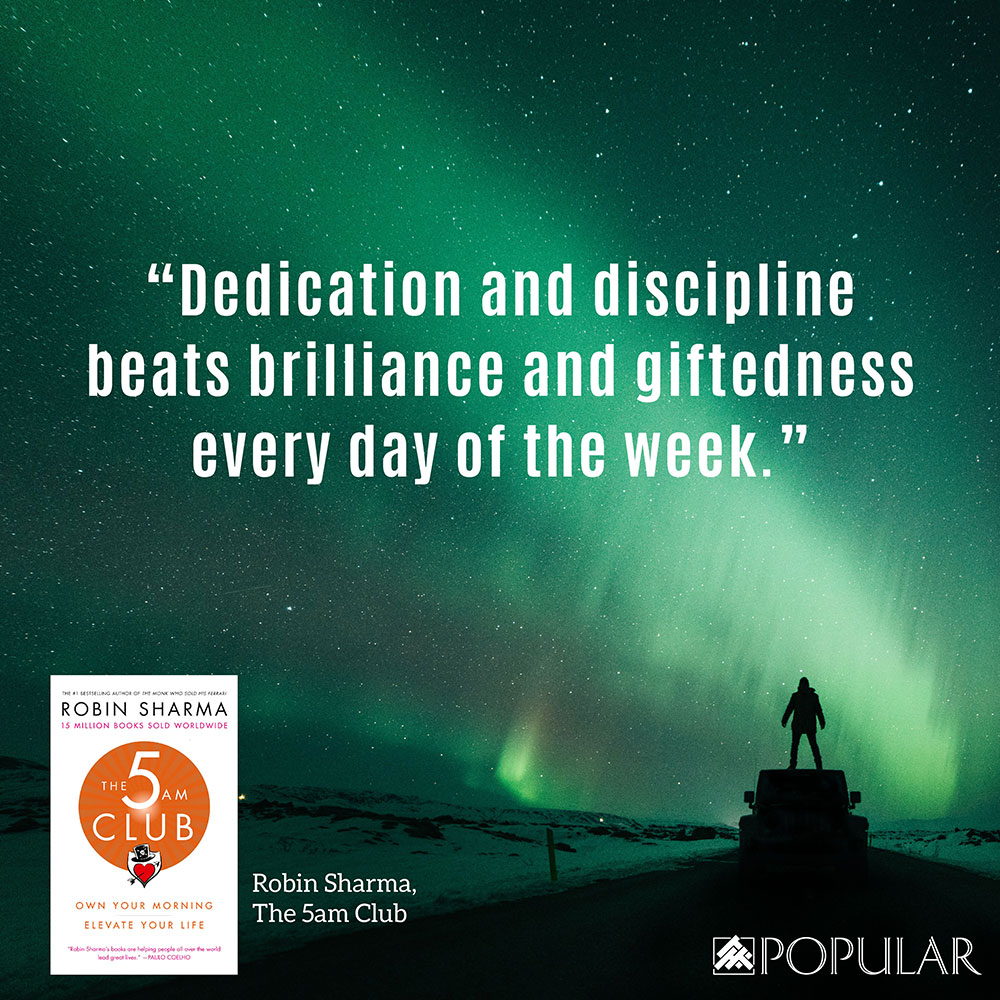 Available
Level 3, Lot 66
One might be successful because of their brilliance and giftedness. However, one will definitely succeed if they are dedicated and disciplined. So persist in doing the same thing every day, you will surely be the expert.
Robin Sharma with his book, The 5am Club, telling you on the importance of the quietest hour of the daybreak and insist on this practice so you have time for exercise, self-renewal and personal growth.
Early morning is the golden time for a new plan. Plan ahead your plans and learn from Robin Sharma. Get The 5am Club now at POPULAR Bookstore Paradigm Mall JB!