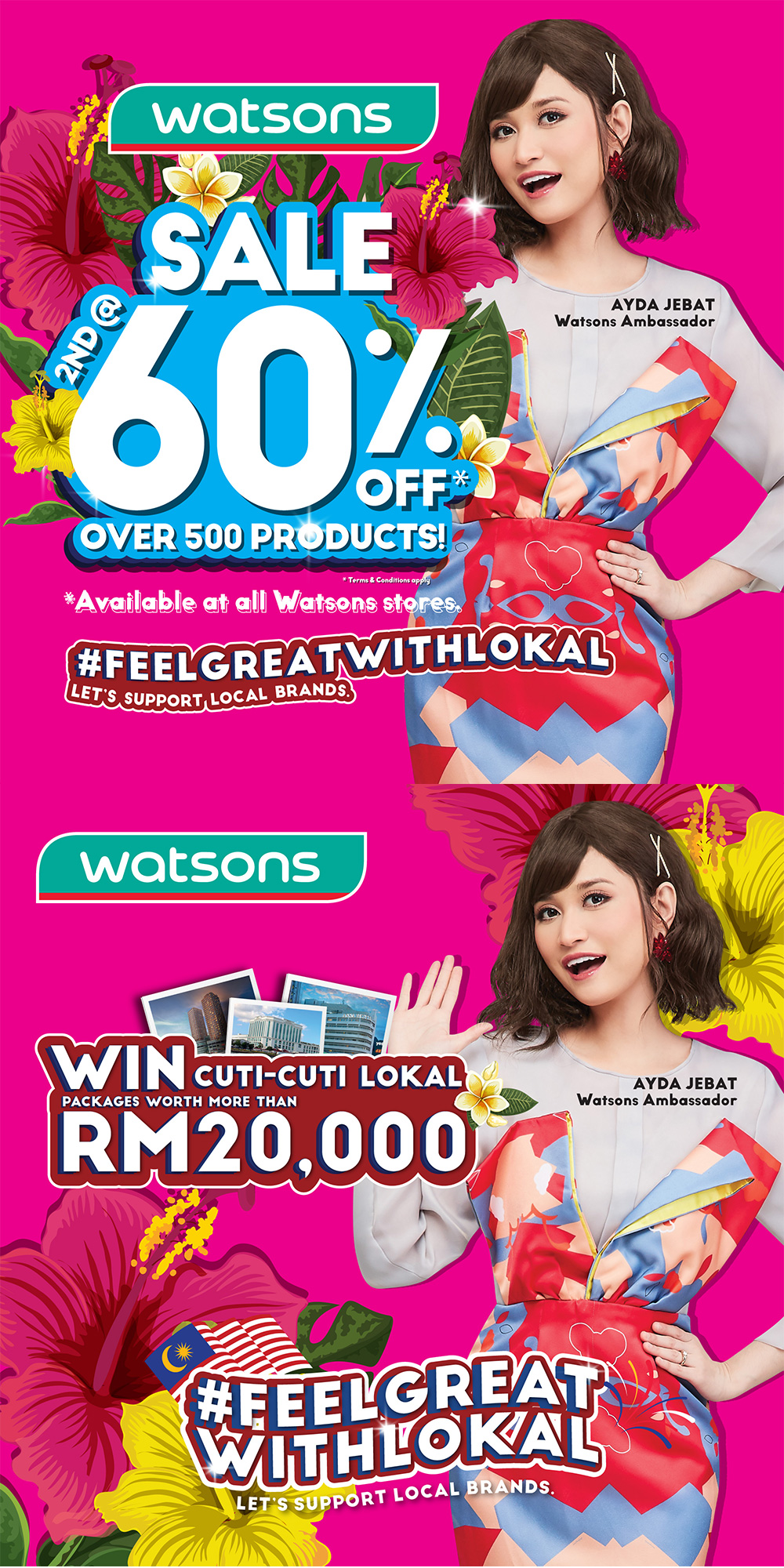 1 Sept -5 Oct 2020
Lot 016 & 017, Level UG
Come enjoy SECOND AT 60% OFF* for OVER 500 PRODUCTS and let's #FeelGreatWithLokal as we support LOKAL BRANDS on both #WatsonsMalaysia STORES and ONLINE!
https://bit.ly/3hLCaVt
Sign up as a Watsons member and enjoy these exclusive offers and rewards:
CHANCE TO WIN CUTI-CUTI LOKAL PACKAGES worth MORE THAN RM20,000!**
CHANCE TO WIN NISSAN ALMERA!***
FREE LIFE INSURANCE with SPECIAL COVID-19 COVERAGE!****
GET RM10 CASHBACK with BOOST, GRABPAY & Touch 'n Go eWallet!*****
500 POINTS upon activation!*
*Terms and conditions apply. While stocks last. Promotion valid from 1 – 28 September 2020 (WM), 8 September – 5 October 2020 (EM).
**CUTI-CUTI LOKAL T&C
https://bit.ly/2FWHjfc
***WIN Nissan Almera T&C
https://bit.ly/302IPnN
****FREE LIFE INSURANCE T&C
https://bit.ly/3gb114c
*****RM10 CASHBACK T&C
https://bit.ly/3jTRGjv