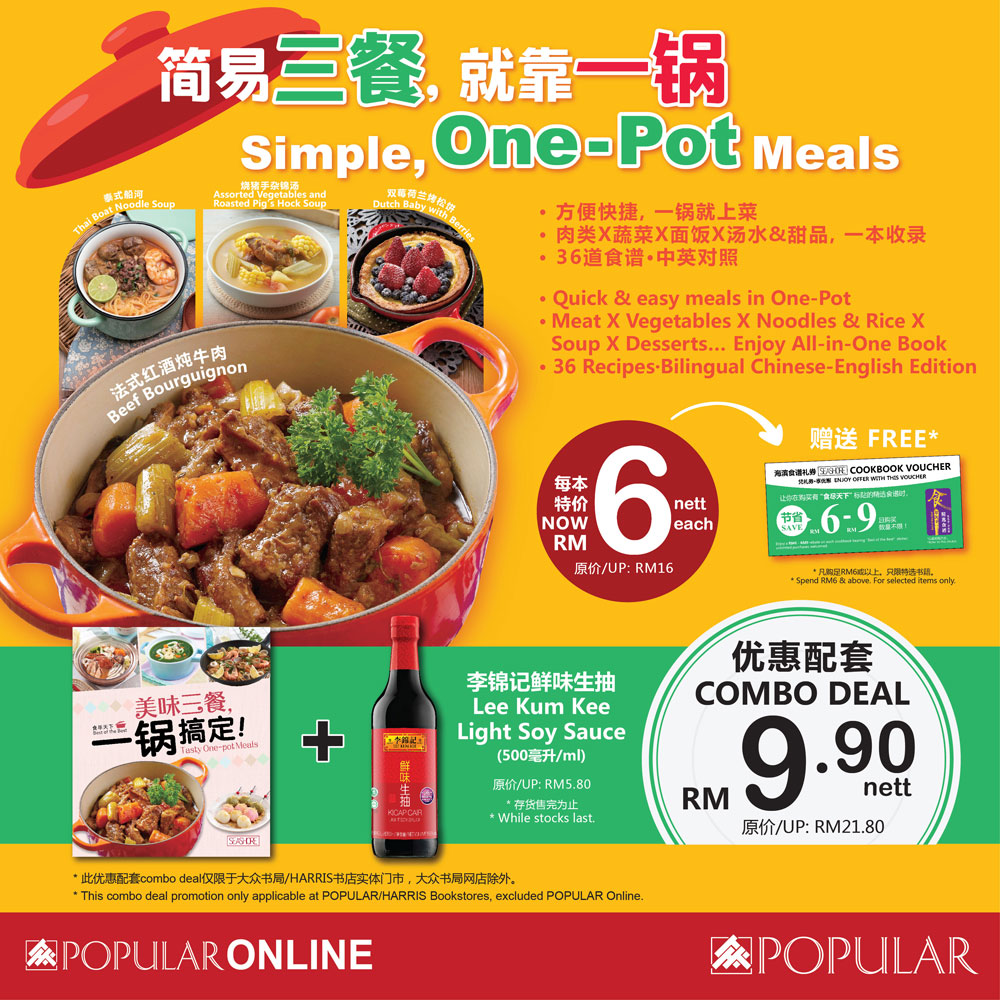 4 Sept - 26 Nov
Lot 66, Level 3
Cooking is hard? Worry not, with "Tasty One-Pot Meals", your whole-day meals will be settled with only one pot! Providing 36 bilingual-recipes including, meat, vegetables, soup, desserts, noodles and rice, simple to prepare, eat healthier and better.
📅 4 Sept – 26 Nov 2020
✔Free Seashore Cookbook voucher
✔ Combo deal of Best of The Best Cookbook and Lee Kum Kee Light Soy Sauce for RM9.90 (Applicable only at POPULAR/HARRIS Bookstores)
Best of the Best cookbook is now available at POPULAR/HARRIS Bookstores and POPULAR Online.
*Terms and conditions apply.