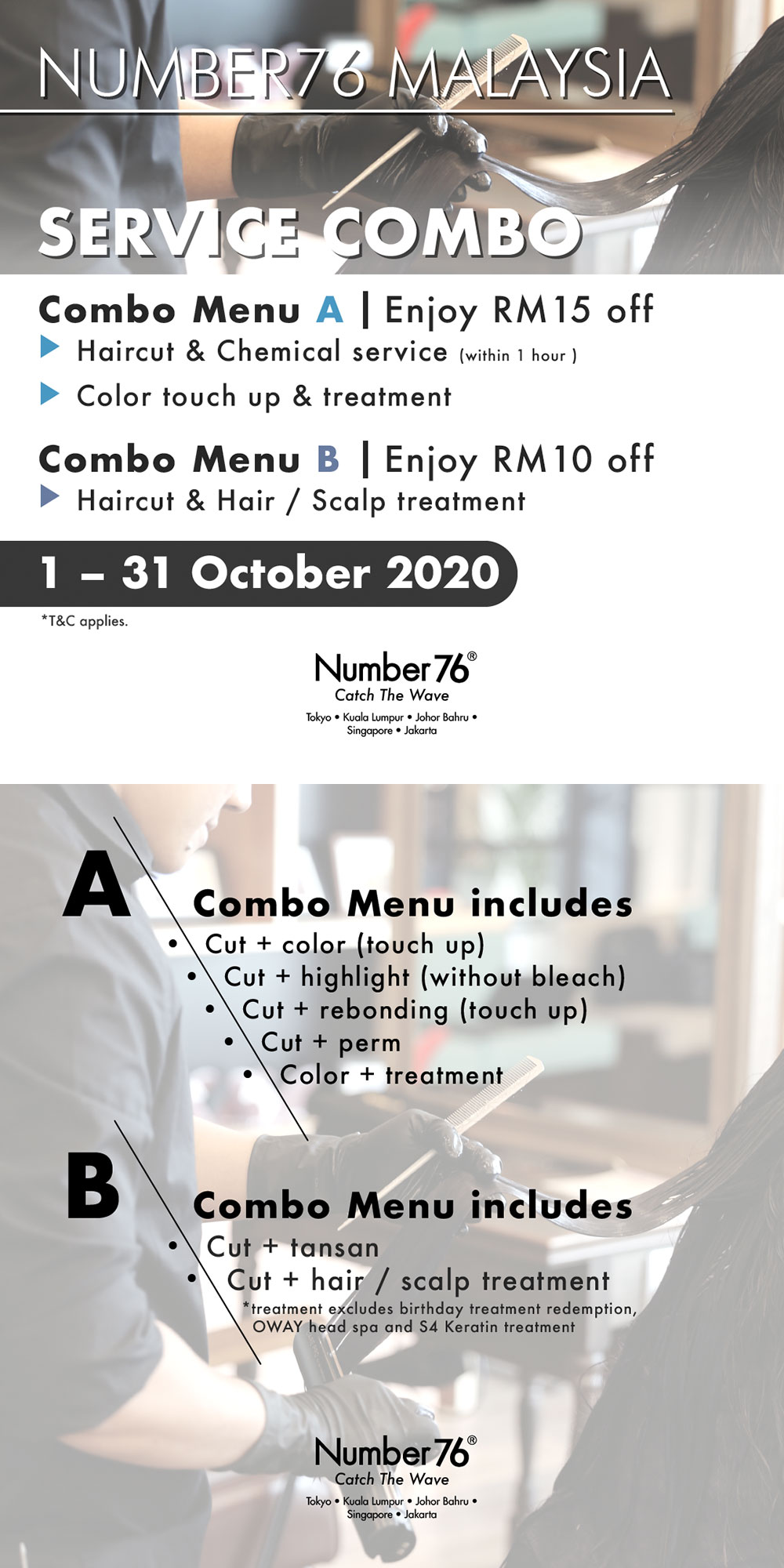 1 Oct - 31 Oct
Lot 59&60, Level 2
The monthly promotion is back! This October, we would like to express our gratitude for your continuous supports with the COMBO packages that offer UP TO RM15 OFF your preferred services!

Swipe left to check out the list of the combo menu available.
Promo period: 1 - 31 October 2020

We recognize the concern that some chemical services may require more than an hour to complete as the duration varies from customer to customer. If you have any questions, please do not hesitate to contact your preferred branch and consult our stylist for a more thorough explanation.

Once again, we thank you for your patronage during this challenging time! See you soon!