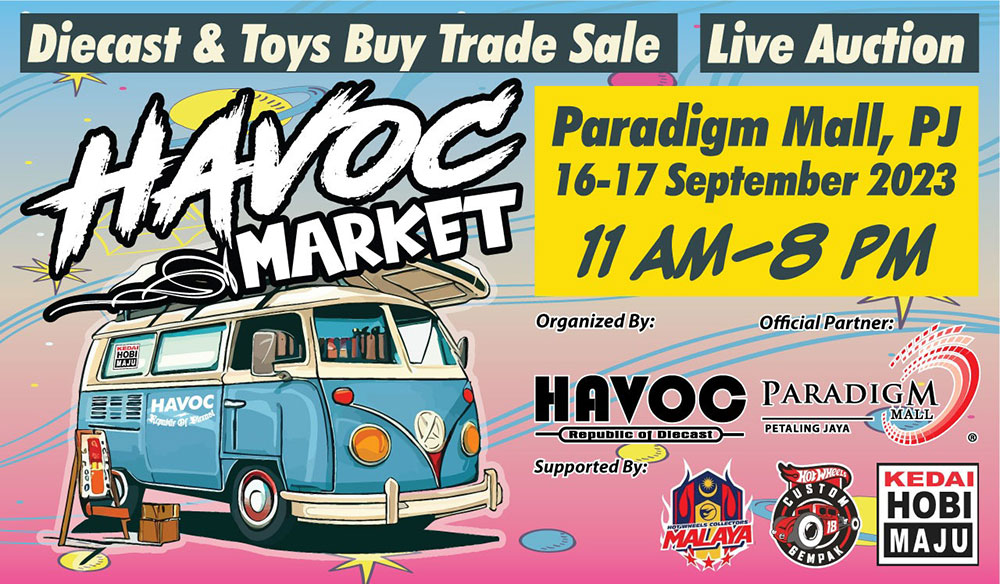 16 Sept - 17 Sept
Paradigm PJ
Hot Wheels collectors in Malaysia are well aware and know that our Hot Wheels sellers team are fantastic, serving an array of Hot Wheels collections and budget-friendly prices!
For the first time, Havoc Market will be held at Paradigm Mall Petaling Jaya on Malaysia Day Weekend, 16 & 17 September 2023. Sales start from 11 am until 8 pm. Various 3-inch toys will be sold, mostly Hot Wheels brand from 'mainline' as low as RM5 to limited edition items costing thousands of ringgit.
For collectors, it's high time to add Hot Wheels to your collection while looking for a mint card with its razor-sharp edge. For non-collectors, come and let's browse through; this might be your first Hot Wheels collection!
Come & join us on September 16 and 17 at the Upper Atrium, Level UG, Paradigm Mall PJ. See you there!