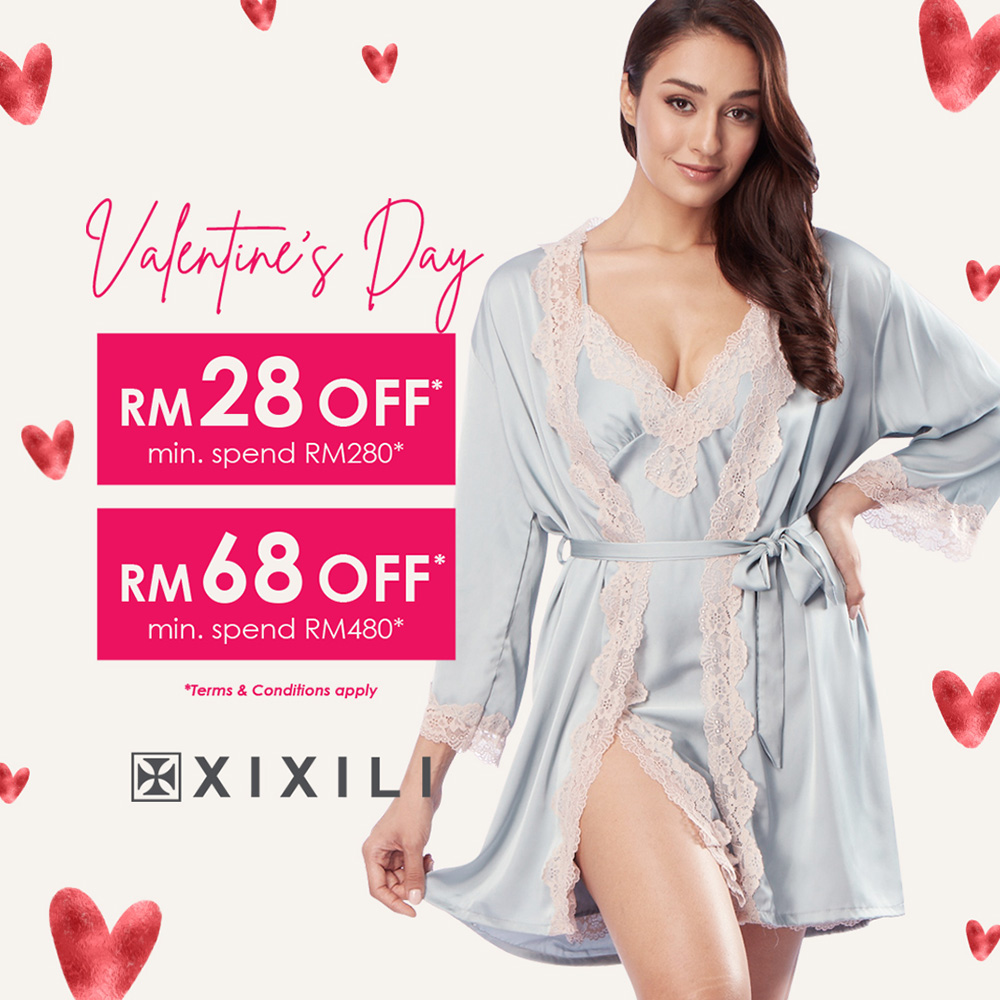 7 Feb - 15 Feb
Lot 049, Level UG
Valentine's Day Sale from 7 to 15 Feb 2022
All you need is love, but buying some pretty lingerie now and then doesn't hurt. You are going to heart our special Valentines sale. Enjoy up to RM68 off and check out our new lingerie range that will definitely spice up your day.
Terms and Conditions apply.