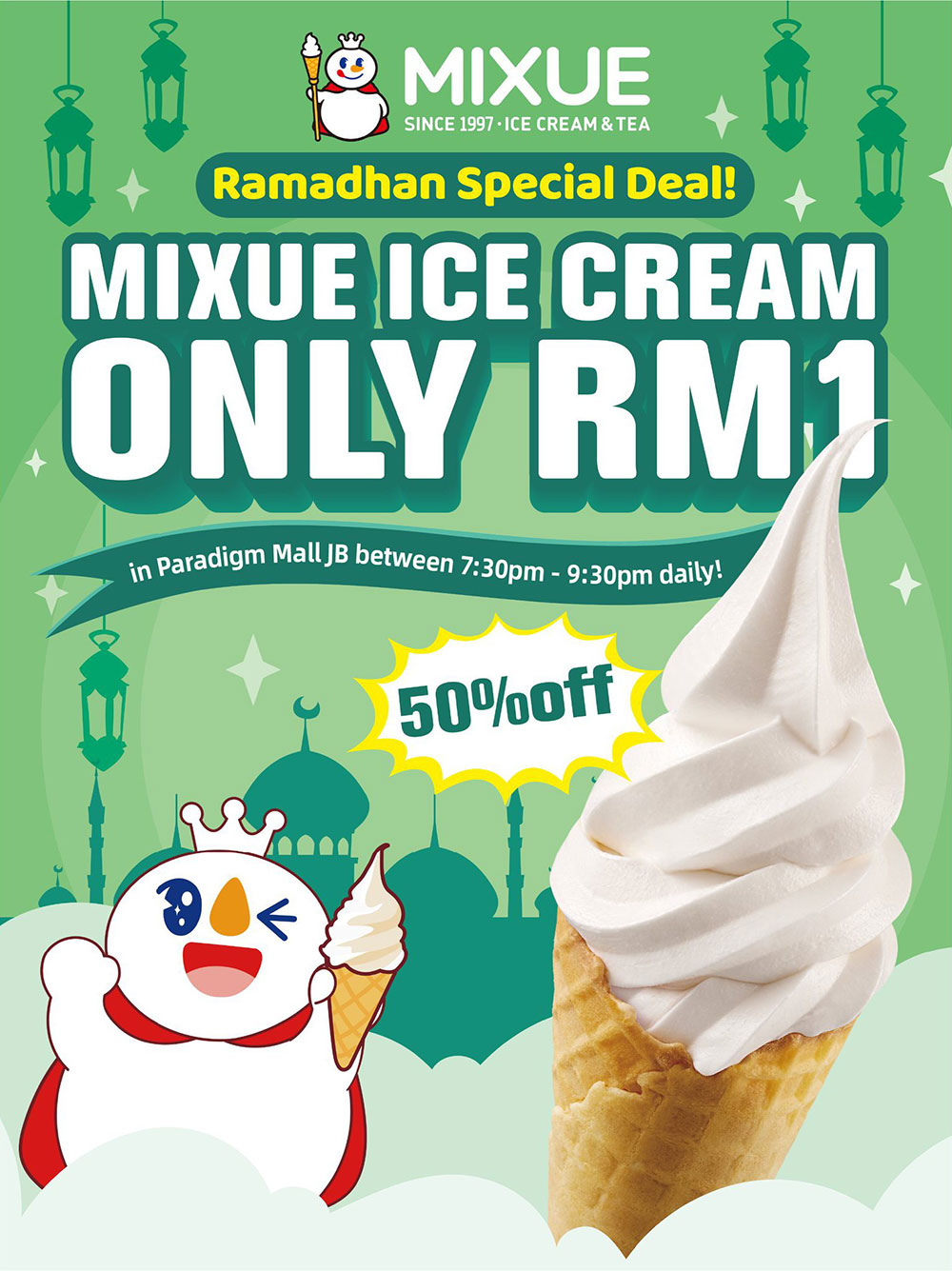 22 Mar - 21 Apr
Lot FK - 21 & 22, Level 4
Ramadhan Mubarak🌙 and Happy First Year Anniversary😍To celebrate the first year anniversary of Mixue in Paradigm Mall and the holy month of Ramadhan, Mixue is excited to offer you a sweet deal this festive season!
Enjoy Mixue's creamy and delicious ice cream🍦 for only RM1 between 7:30pm to 9:30pm daily at Paradigm Mall Johor Bahru outlet. Don't miss out on this limited-time promotion from 22 March to 21 April 2023😍
📆Period: 22/03/2023-21/04/2023
🎉Outlet: ONLY at Mixue Paradigm Mall JB
⏰Business hour: 10:00am-10:00pm
Promotion: Ice cream for only RM 1 between 7:30pm to 9:30pm daily
PS: Don't forget to share your sweet moments on social media & tag Paradigm Mall Johor Bahru & MIXUE Malaysia 🥳
Download WCT Buddy: www.wctbuddy.com.my or stay tuned to our Paradigm Mall JB Facebook page to get the latest promo & newest info!
#paradigmmalljb #mixueicecreamandtea #mixuemalaysia #promotions #ramadhan #celebrate #rm1icecream #1styearanniversary #oneyearanniversary