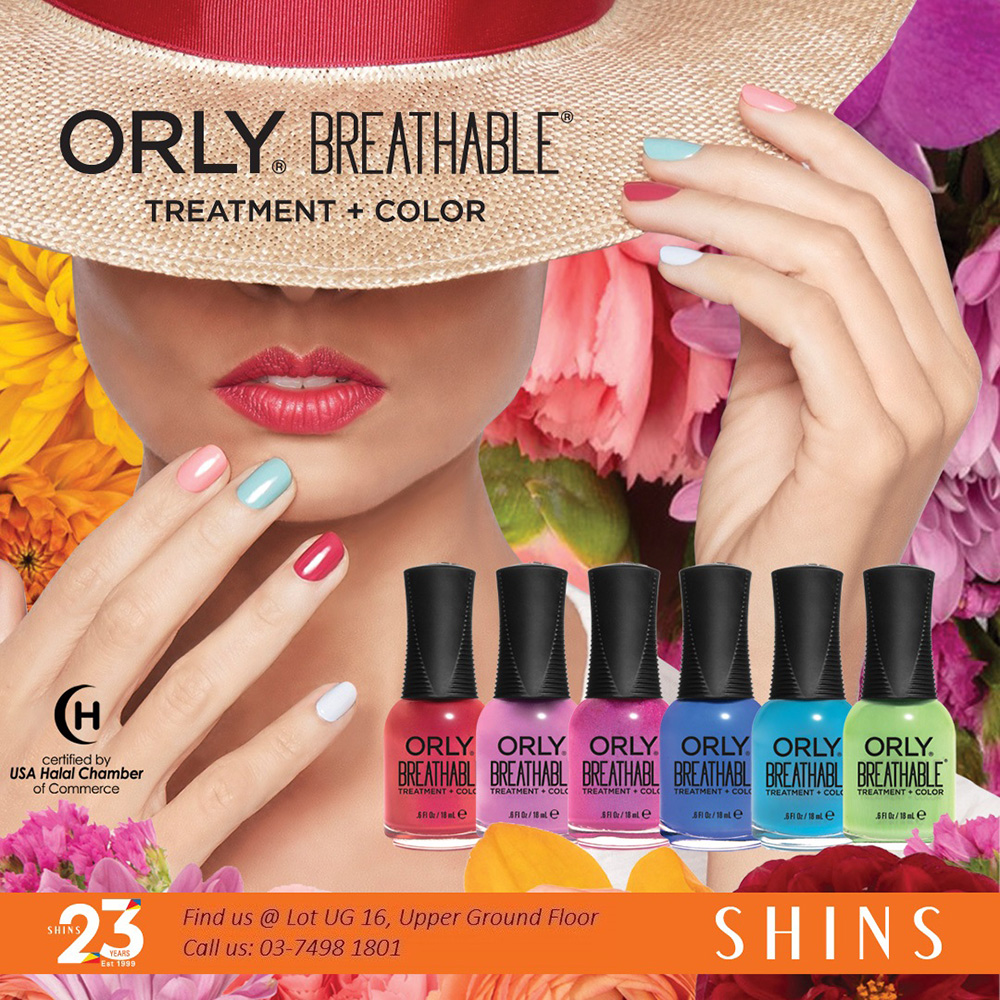 1 Jan - 15 Feb
Lot 16, Level UG
May the beauty and joy remain with you forever! Happy New Year 2022🎊🎉
Discover new collections from ORLY BREATHABLE - SUPER BLOOM 2021 🌸🌺🌷 It's time to choose different shades of nail polish. Look stylish in spring and summer nail colours.
Enjoy Sale, Great Deals on professional Haircare, Perfumes, Skincare, Cosmetics product and many more up to 80%.
Complete your celebration at SHINS Gong Xi SALE Now!!! More info at www.shins.my.
*Get Offer Now: 1 January – 15 February 2022