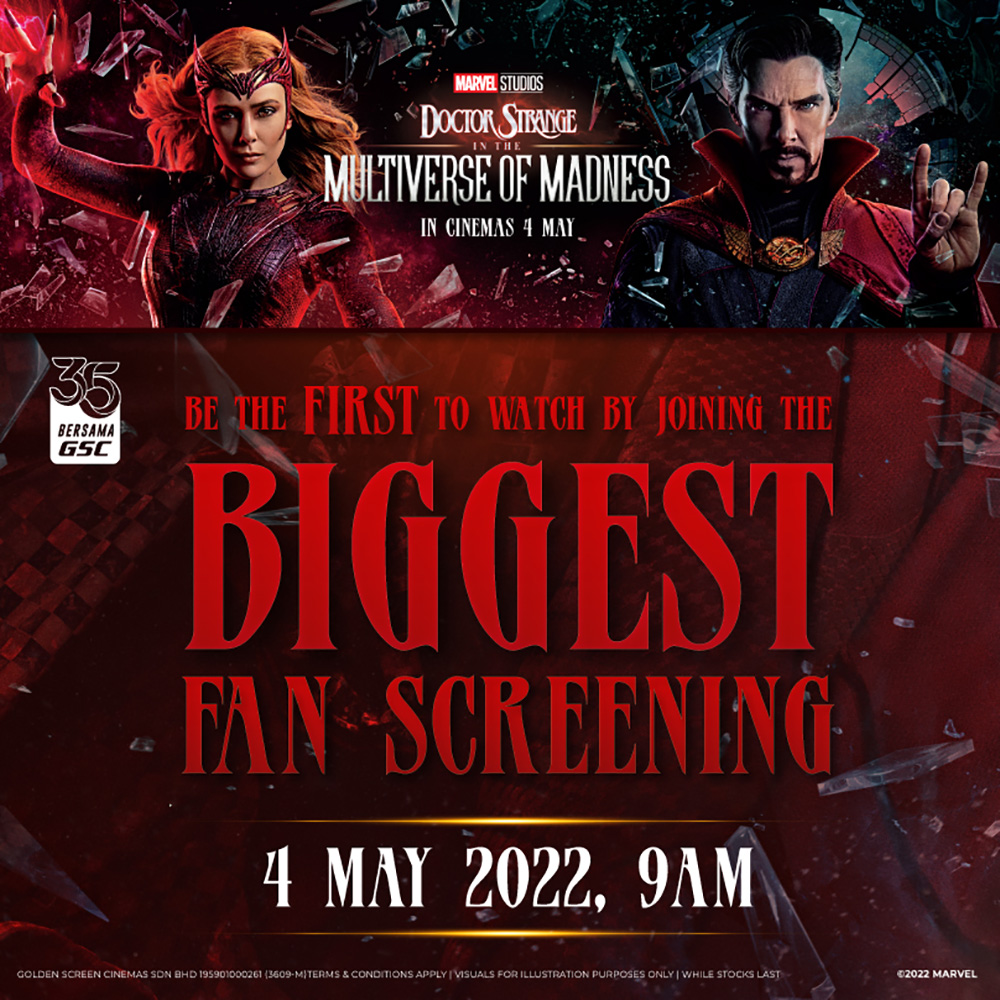 🤟🌀 Be the FIRST to watch #DoctorStrange in the Multiverse of Madness in the BIGGEST Fan Screening in GSC! 🌀🤟
For RM45, you will get:
- 1 set of 7 exclusive postcards
- 1 movie ticket
- 1 regular combo with free flow of drinks!
Tickets are now on sale!
And don't forget
💥🌀 Discover the impossibilities with Marvel Studios' #DoctorStrange in the Multiverse of Madness posters with every 2 tickets purchased! 🌀💥
Locate us at Lot 01, Level 3